Video ICs
Video IC's (integrated circuits) are semiconductor accessories that act as an interface between microprocessors and LCDs. This allows for display devices in laptops and mobile phones.
How do Video ICS work?
Video IC's are an essential component for display equipment as they operate by activating the pixels on an LCD display by delivering an electrical current. A ranger of maximum ...
Showing 1-11 of 11 products
Relevance
Price (high-low)
Price (low-high)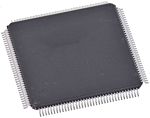 Available in multiples of 1
Renesas Electronics
32
-
-
-
-
-
-
-
-
-
-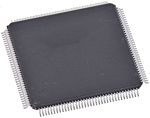 RS Stock No.: 263-0285
Brand: Renesas Electronics
Manufacturers Part No.: TW6869-TA1-CRH
Each (In a Tray of 60) (Exc. Vat)
Available in multiples of 60
Renesas Electronics
32
-
-
-
-
-
-
-
-
-
-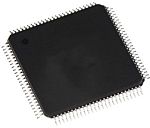 RS Stock No.: 263-9021
Brand: Renesas Electronics
Manufacturers Part No.: TW8834-TA2-CR
Each (In a Tray of 119) (Exc. Vat)
Available in multiples of 119
Renesas Electronics
-
-
-
TQFP-100
100
-
-
-
-
-
-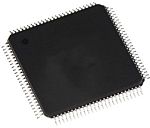 Available in multiples of 1
Renesas Electronics
-
-
-
TQFP-100
100
-
-
-
-
-
-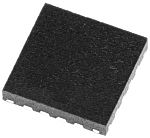 RS Stock No.: 178-3991
Brand: Microchip
Manufacturers Part No.: EQCO30T5.2
Each (In a Tube of 91) (Exc. Vat)
Available in multiples of 91
Microchip
1
24 V
Video Driver
QFN
16
4 x 4 x 0.9mm
4mm
4mm
0.9mm
3.45 V
3.15 V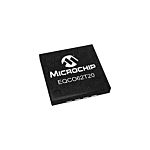 RS Stock No.: 178-5354
Brand: Microchip
Manufacturers Part No.: EQCO62T20.3
Each (In a Tube of 91) (Exc. Vat)
Available in multiples of 91
Microchip
1
1.6 V
Video Driver
QFN
16
4 x 4 x 0.95mm
4mm
4mm
0.95mm
1.5 V
1.25 V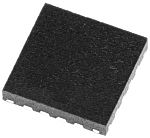 Each (In a Pack of 2) (Exc. Vat)
Available in multiples of 2
Microchip
1
24 V
Video Driver
QFN
16
4 x 4 x 0.9mm
4mm
4mm
0.9mm
3.45 V
3.15 V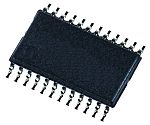 Each (Supplied as a Tape) (Exc. Vat)
Available in multiples of 10
Texas Instruments
12
-
HDMI
TSSOP
24
7.9 x 4.5 x 1.05mm
7.9mm
4.5mm
1.05mm
5.5 V
4.5 V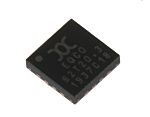 RS Stock No.: 828-8902
Brand: Microchip
Manufacturers Part No.: EQCO62T20.3
Available in multiples of 1
Microchip
1
1.6 V
Video Driver
QFN
16
4 x 4 x 0.95mm
4mm
4mm
0.95mm
1.5 V
1.25 V

RS Stock No.: 171-4124
Brand: ROHM
Manufacturers Part No.: BH76106HFV-TR
Each (In a Pack of 10) (Exc. Vat)
Available in multiples of 10
ROHM
1
-
Video Driver
HVSOF
6
3 x 1.6 x 0.75mm
3mm
1.6mm
0.75mm
5.5 V
2.6 V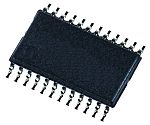 RS Stock No.: 162-7865
Brand: Texas Instruments
Manufacturers Part No.: TPD12S016PWR
Each (On a Reel of 2000) (Exc. Vat)
Available in multiples of 2000
Texas Instruments
12
-
HDMI
TSSOP
24
7.9 x 4.5 x 1.05mm
7.9mm
4.5mm
1.05mm
5.5 V
4.5 V