Video Sync Separators
Video sync separators are semiconductors that have been designed to extract timing information from standard and non-standard video inputs. Video sync separators can extract data from multiple protocols such as NTSC, PAL, SECAM, SDTV, HDTV and many more. The devices can have adjustable internal timings by either using an external resistor or programming the device.
What can I use video ...
Showing 1-11 of 11 products
Relevance
Price (high-low)
Price (low-high)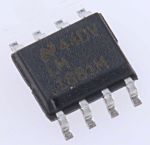 Available in multiples of 1
Texas Instruments
-
SOIC
8
4.9 x 3.9 x 1.45mm
4.9mm
3.9mm
1.45mm
+70 °C
0 °C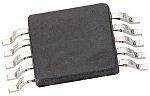 Available in multiples of 1
Texas Instruments
0.14V pp
MSOP
10
3 x 3 x 0.86mm
3mm
3mm
0.86mm
+85 °C
-40 °C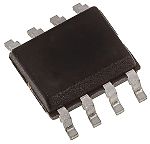 Each (In a Pack of 2) (Exc. Vat)
Available in multiples of 2
Renesas Electronics
-
SOIC
8
4.9 x 3.9 x 1.45mm
4.9mm
3.9mm
1.45mm
+85 °C
-40 °C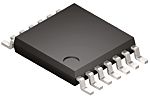 Available in multiples of 1
Texas Instruments
0.14 V pp, 0.30V pp
TSSOP
14
5 x 4.4 x 0.9mm
5mm
4.4mm
0.9mm
+85 °C
-40 °C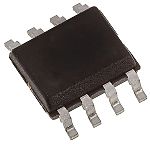 RS Stock No.: 146-2407
Brand: Renesas Electronics
Manufacturers Part No.: EL1881CSZ
Each (In a Tube of 97) (Exc. Vat)
Available in multiples of 97
Renesas Electronics
-
SOIC
8
5 x 4 x 1.5mm
5mm
4mm
1.5mm
+85 °C
-40 °C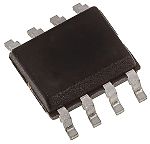 RS Stock No.: 146-2422
Brand: Renesas Electronics
Manufacturers Part No.: EL1883ISZ
Each (In a Tube of 97) (Exc. Vat)
Available in multiples of 97
Renesas Electronics
-
SOIC
8
4.9 x 3.9 x 1.45mm
4.9mm
3.9mm
1.45mm
+85 °C
-40 °C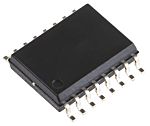 RS Stock No.: 170-8192
Brand: Renesas Electronics
Manufacturers Part No.: EL4583CSZ
Each (In a Tube of 47) (Exc. Vat)
Available in multiples of 47
Renesas Electronics
-
SOIC
16
9.91 x 3.9 x 1.45mm
9.91mm
3.9mm
1.45mm
+85 °C
-40 °C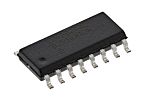 Available in multiples of 1
Renesas Electronics
-
SOIC
16
9.91 x 3.9 x 1.45mm
9.91mm
3.9mm
1.45mm
+85 °C
-40 °C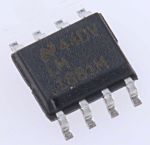 RS Stock No.: 121-8867
Brand: Texas Instruments
Manufacturers Part No.: LM1881M/NOPB
Each (In a Tube of 95) (Exc. Vat)
Available in multiples of 95
Texas Instruments
-
SOIC
8
4.9 x 3.9 x 1.45mm
4.9mm
3.9mm
1.45mm
+70 °C
0 °C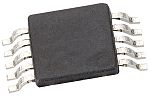 RS Stock No.: 922-2202
Brand: Texas Instruments
Manufacturers Part No.: LMH1980MM/NOPB
Each (On a Reel of 1000) (Exc. Vat)
Available in multiples of 1000
Texas Instruments
0.14V pp
MSOP
10
3 x 3 x 0.86mm
3mm
3mm
0.86mm
+85 °C
-40 °C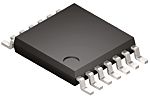 RS Stock No.: 162-6292
Brand: Texas Instruments
Manufacturers Part No.: LMH1981MT/NOPB
Each (In a Tube of 94) (Exc. Vat)
Available in multiples of 94
Texas Instruments
0.14 V pp, 0.30V pp
TSSOP
14
5 x 4.4 x 0.9mm
5mm
4.4mm
0.9mm
+85 °C
-40 °C